Invisible Braces
The Lingual Difference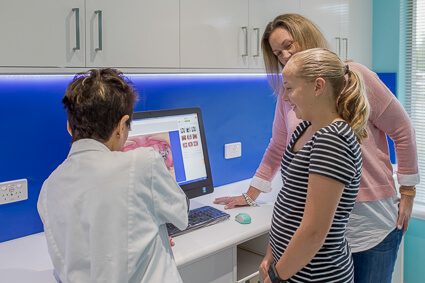 If you'd like a straighter and more confident smile, but don't want conventional metal braces, then we've got great news for you. Harmony Orthodontics is a qualified provider of invisible braces, also known as lingual braces.
Invisible braces work like conventional braces, yet they are fixed at the back of your teeth to completely hide the brackets and wires when you smile.
They are extremely comfortable to wear too, as the braces are customised to snugly fit your mouth. These invisible braces are particularly popular among adults, who wish to go about their teeth straightening journey in a more discreet manner than what traditional metal braces can provide.
The Invisible Braces Process
As with any orthodontic treatment, your invisible braces procedure begins with an initial consultation with our orthodontist, Dr Maznah Manaf, where she will take digital impressions of your teeth and x-rays if required. Models made from your impressions are then scanned into a computer, which uses 3D imaging technology to create your specific invisible braces.
Each bracket and wire are customized to fit the unique contour of your mouth, with the creation process usually taking around 5-6 weeks. After this time, our orthodontist will schedule an additional appointment with you to undertake the bonding stage. This is where your custom-made brackets and wires are fixed to your teeth to begin your teeth straightening journey.
Over the course of your treatment, you will visit Harmony Orthodontics on a semi-regular basis so our team can assess your progress and continue to make adjustments to assist with the straightening process.
How Much Do Invisible Braces Cost?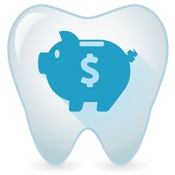 The exact cost of having invisible braces fitted will depend on your individual treatment needs, but they will normally cost a little more than standard braces. For those looking for a more affordable alternative, we recommend trying Incognito Lite Hidden braces, which are designed to correct only the most visible teeth in the front of your mouth. Additionally, our professional team can fix ceramic braces on the bottom of your teeth and Incognito braces on the top, therefore reducing the overall cost of treatment.
Want to Learn More?
To discuss any of these alternatives above, or to inquire about our invisible braces, please schedule a consultation with us today!

Invisible Braces Riverton, Willetton, Narrogin, Perth WA | 08 9354 1080