Meet the Team
The Harmony Orthodontics team pride themselves on providing our patients with the highest quality of personalised care. They have a wealth of experience within the field of orthodontics and are always on-hand to address any questions or concerns you may have regarding treatment.
Led by Dr Manaf, our team of health care professionals are friendly, caring, and above all else, professional. We look forward to assisting patients of all ages on their orthodontic journey.


Susan Middleton, Practice Manager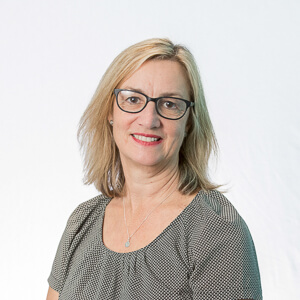 Always friendly and welcoming, Susan enjoys engaging with new patients and their families when they come to our clinic. "I pride myself on managing a well-run professional practice by providing training and support to my colleagues."
Education and Experience
Susan earned a Certificate of Dental Therapy from the Public Health Department in 1981. In 1998, she began her career at Harmony Orthodontics as a dental therapist. She was inspired to study dental therapy because she had braces as a teenager and was amazed by the beautiful smile her orthodontist helped her achieve.
Outside the Practice
When she's not working, Susan enjoys living an active life. A mother of four sons, she enjoys walking, reading, playing golf, going to the beach and cooking. Supporting her children at their sporting activities and getting together for family catch-ups are also favourite ways to spend time.

Dawn Griffiths, Patient Relations Coordinator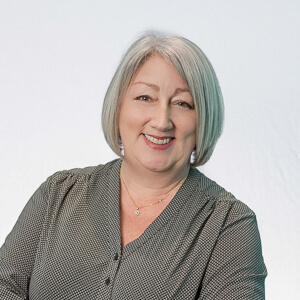 Finding orthodontics fascinating, Dawn loves to see the changes in patients' teeth during their visits to the practice. "The best part of this job is seeing patients smiling with joy on the day their braces are removed."
Switching Career Paths
Dawn completed two years of training to be a nurse when she decided that it was not the career for her. Whilst deciding what her next career move would be, she saw an advertisement looking for a dental assistant. "That was almost 30 years ago, and I've been working in the dental field ever since, both in the UK, where I was born and here in Australia." Dawn has worked at our practice since 2014.
She earned certificates in the UK: National Certificate for Dental Assistants and Radiography for Dental Assistants. Read more about Dawn…
Family and Favourite Pastimes
Outside the practice, Dawn enjoys spending time with her daughters, both of whom had braces. She is an avid reader, loves to listen to classical music and enjoys going to the theatre. Dawn is also passionate about travel and has lived in Malaysia. While there, she learned the art of Batik silk painting and Chinese brush painting. She stays active by walking her dog and on hot days, Dawn also brings her pet bearded dragon Brian along..

Want to Learn More?
Schedule an appointment today with one of our friendly team members!

Harmony Orthodontics | 08 9354 1080